Agnes the Teacup Critter
Regular price

Sale price

£72.00 GBP

Unit price

per
New to the fantastical world of wobbly willows are Teacup Critters 🥰❤️
Teacup critters are one of a kind, handmade, art sculptures/dolls that are so so cute and mischievous 🥰❤️

An excerpt from the wobbly willows field journal on teacup critters 🥰❤️"I discovered these delightful creatures one afternoon whilst exploring the north side of the wobbly woods. I found one under a giant leaf close to the woodland floor, it was sitting comfortably in what appeared to be an old abandoned teacup and saucer. Upon further inspection these creatures live a solitary life and find their own company more pleasing, however when they spot their one true love, they cannot be separated…. Ever."
The full field journal page comes with the adoption of each teacup critter 🥰✨ along with an adoption certificate and care guide✨❤️


pictured is Agnes, Agnes has found her home in a lovely cream sugar dish with cute flower details 🥰 she has a light green face and curly green horns horns, plum coloured fluffy fur and wears her favourite key around her neck.
petunia is 6.5 inches by 5 inches 
Share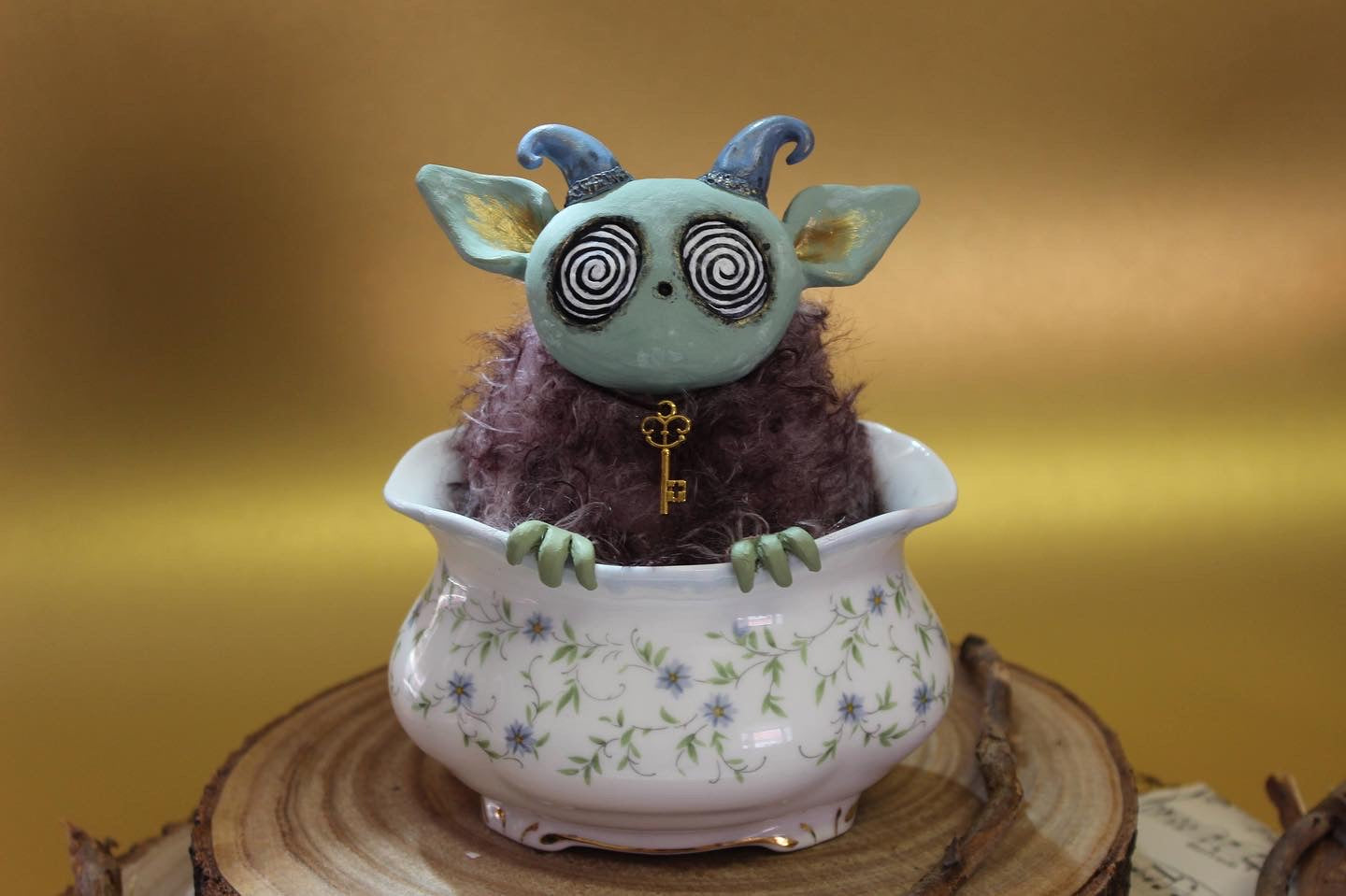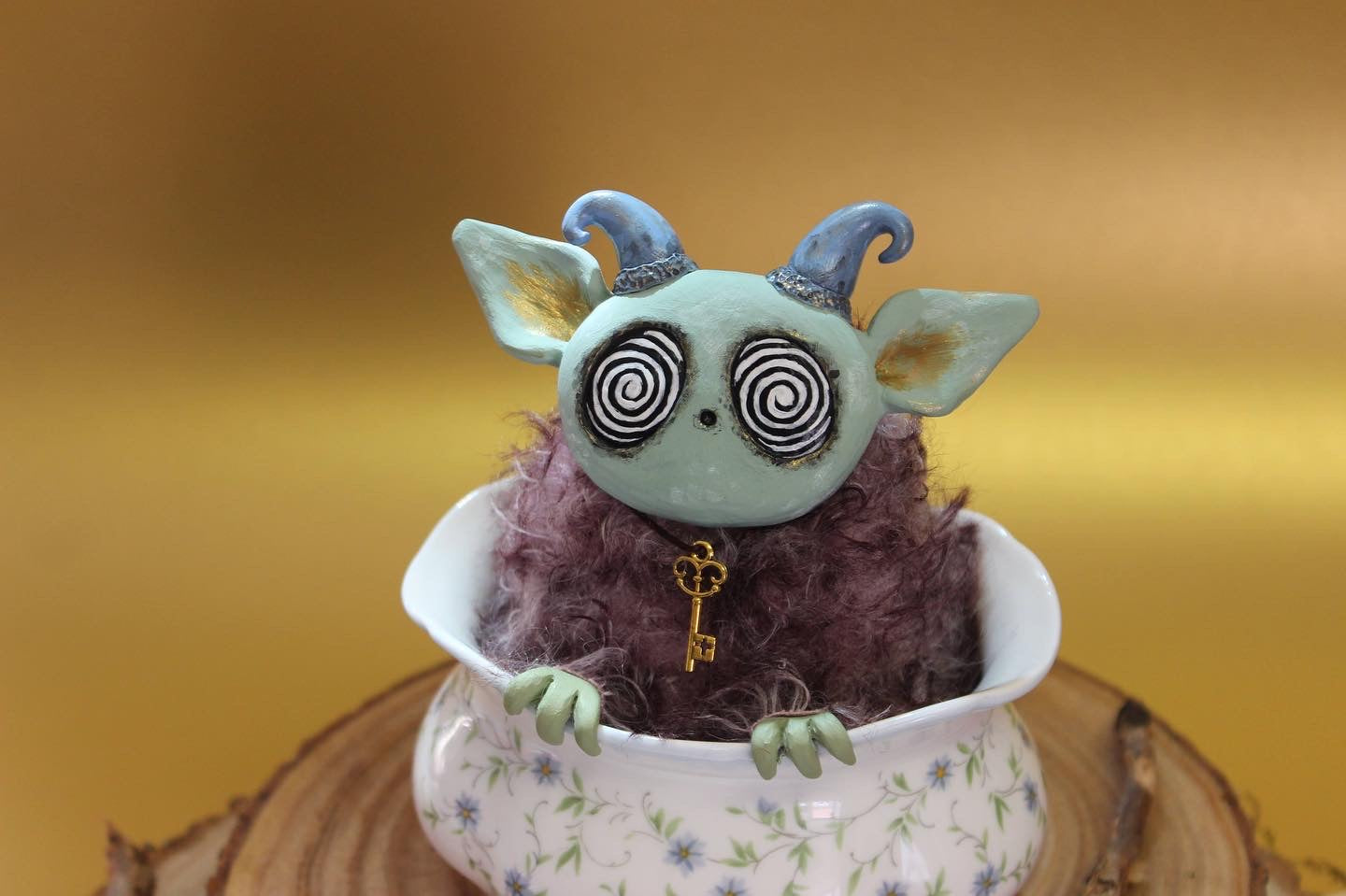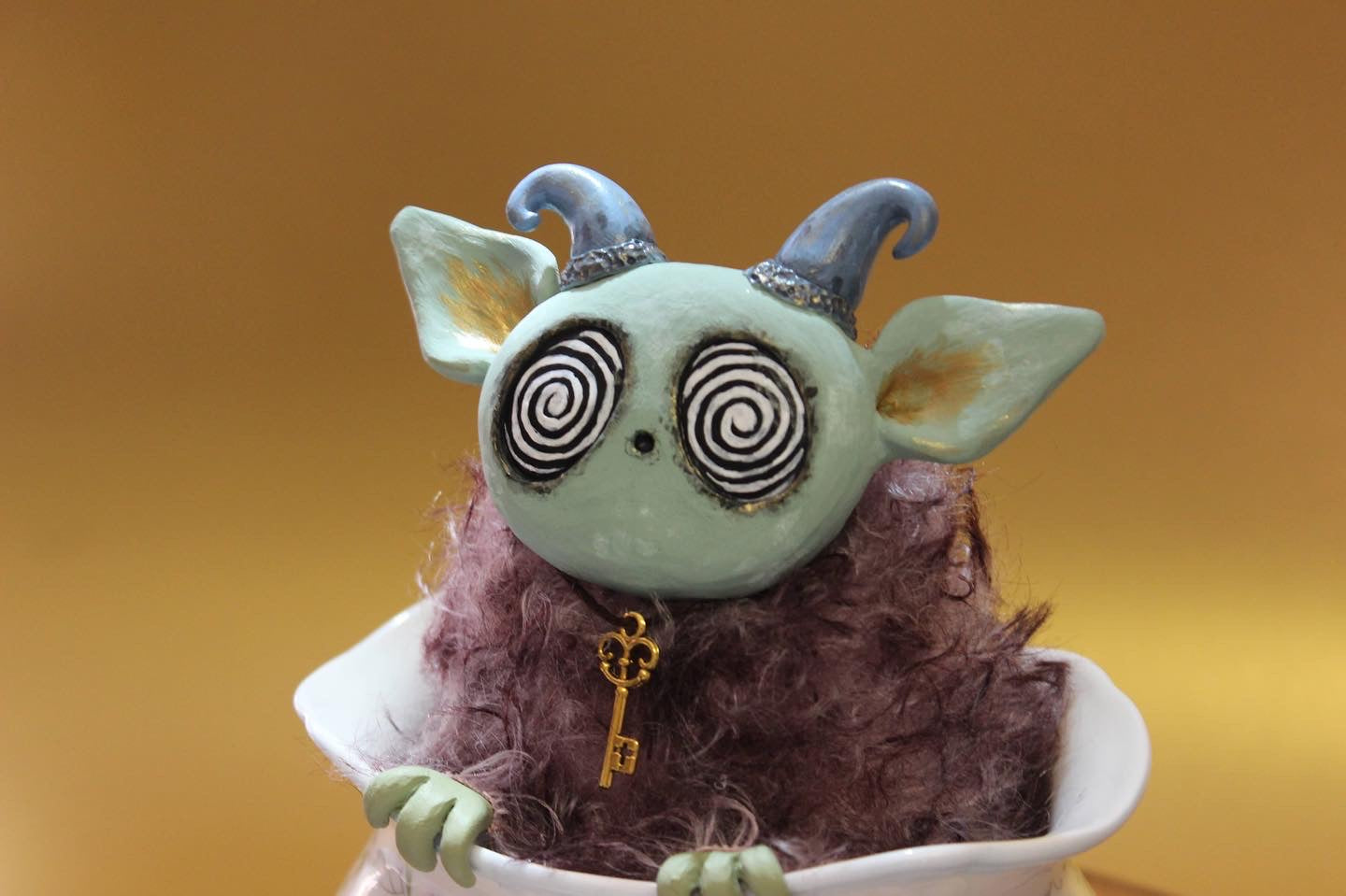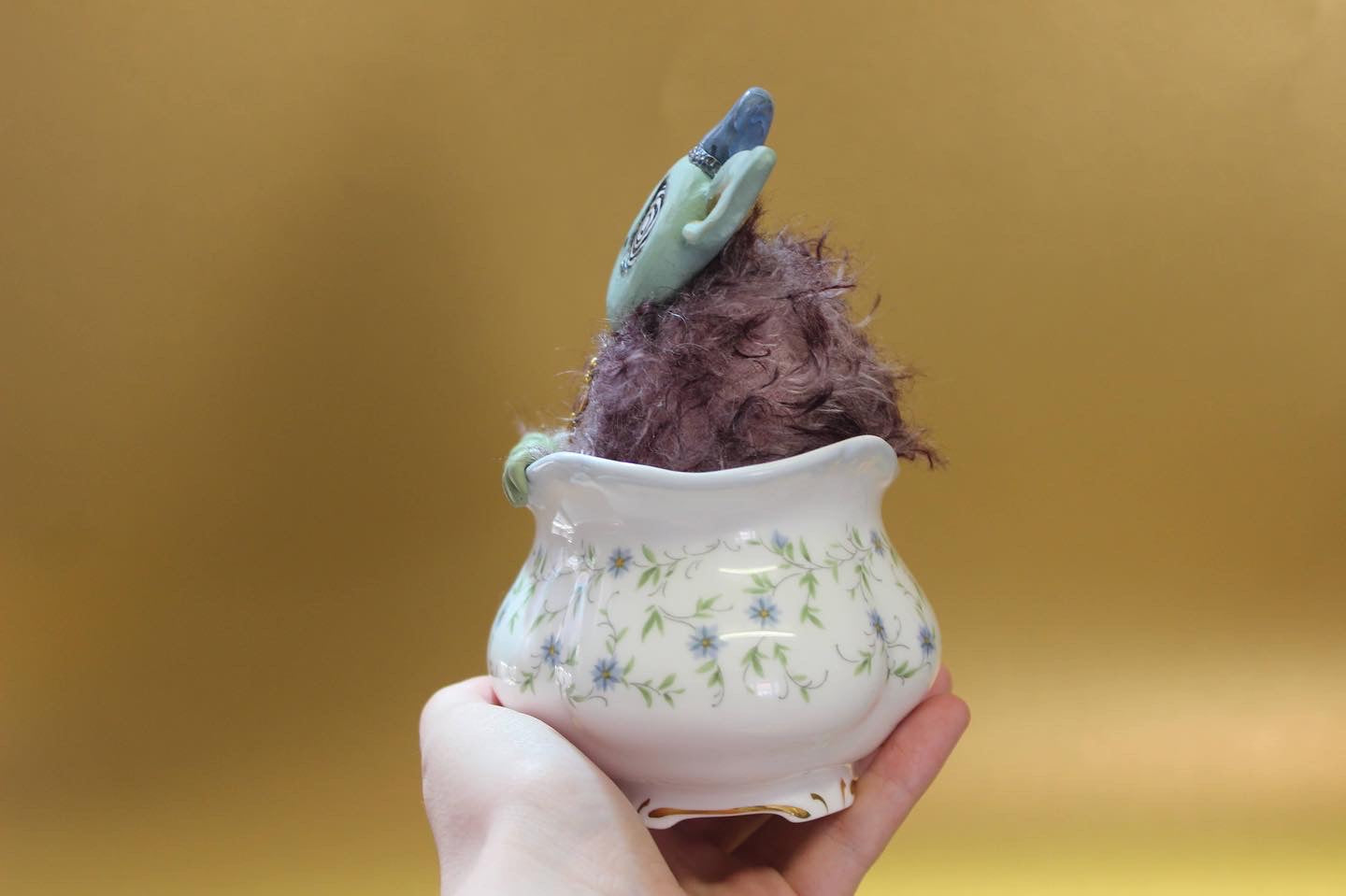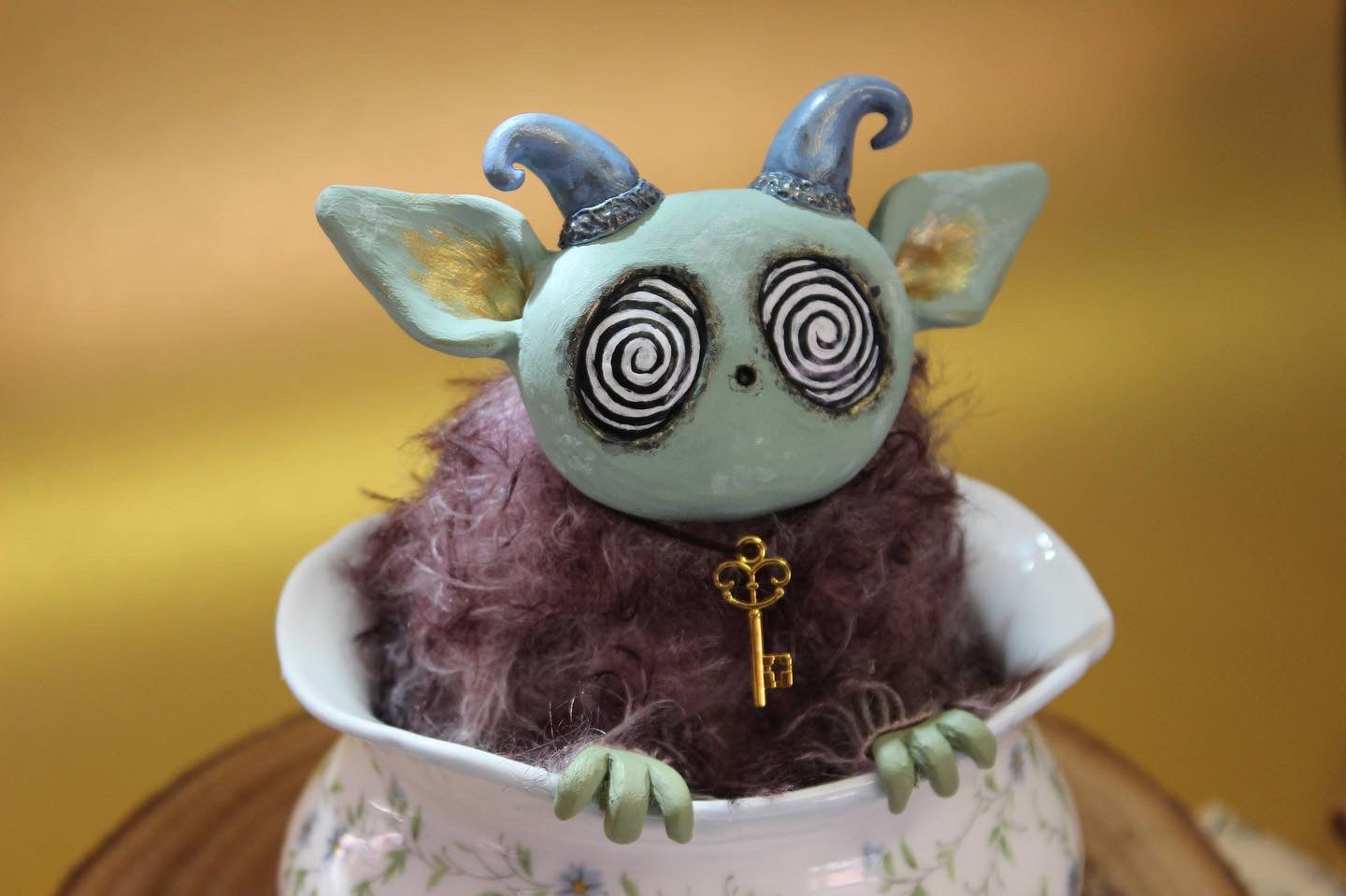 Adorably creepy
She's creepy and she's cutesy; antique-y and so spoopy... I literally hear the Addams Family theme song everytime I see Agnes. I adore the way she just GRIPS her little bowl, like she can't decide if she wants to hide or launch herself at you. She's perfectly, adorably creepy.